Hermitage man's body driven to funeral in Ghostbusters-themed car
---
Published: 07:00, 31 May 2021
---
---
Ghostbusters fan Pete Farley was given a poignant send off last week as he was carried to his funeral service in a replica Ecto-1 car.
Rather than a traditional black hearse, the 39-year-old engineer from Hermitage was driven to the service, which was held on Wednesday, May 19 at St Mary's Church in Shaw, in the vehicle that was made famous by the classic 1984 film.
Following the service, Mr Farley was then taken to the West Berkshire Crematorium in Thatcham, where a small service attended by his friends and family was held.
Instead of wearing black suits, the owners of the vehicle all dressed up in full Ghostbusters outfits, while the theme tune from the film was blasted from the speakers of the car.
The Ecto-1's lights and sirens were also switched on as the hearse made the journey from Hermitage to Shaw.
Mr Farley loved the car and prior to his sudden death was in the process of building a two foot replica model of it. He also sat in the passenger seat of the vehicle when it came to Newbury a couple of years ago.
The father of one suffered a stroke in Newbury on April 13, from which he never recovered.
Following the stroke he was taken to the Royal Berkshire Hospital in Reading before being rushed to London's Charing Cross Hospital for emergency surgery.
After the operation, Mr Farley was placed into an induced coma but never regained consciousness and died five days later on April 18.
While his tragic death has devastated his family, they say they have taken some comfort in knowing that his organs have been donated to three other people whose lives have been saved as a result.
One of his kidneys has been donated to a woman in her 30s who had been on dialysis for three years, while his other kidney was given to a man in his 40s who had been on dialysis for four years.
His lungs were also donated to a woman in her 60s who was terminally ill and told she would have just weeks to live without a transplant.
Mr Farley's brother Richard, who manages Newbury's Kennet Shopping Centre, said that it was "amazing to think that Pete will live on through the three lives that he has saved".
He added: "Pete was such a carefree soul with a fantastic engineering brain. He was a lovely person.
Gallery1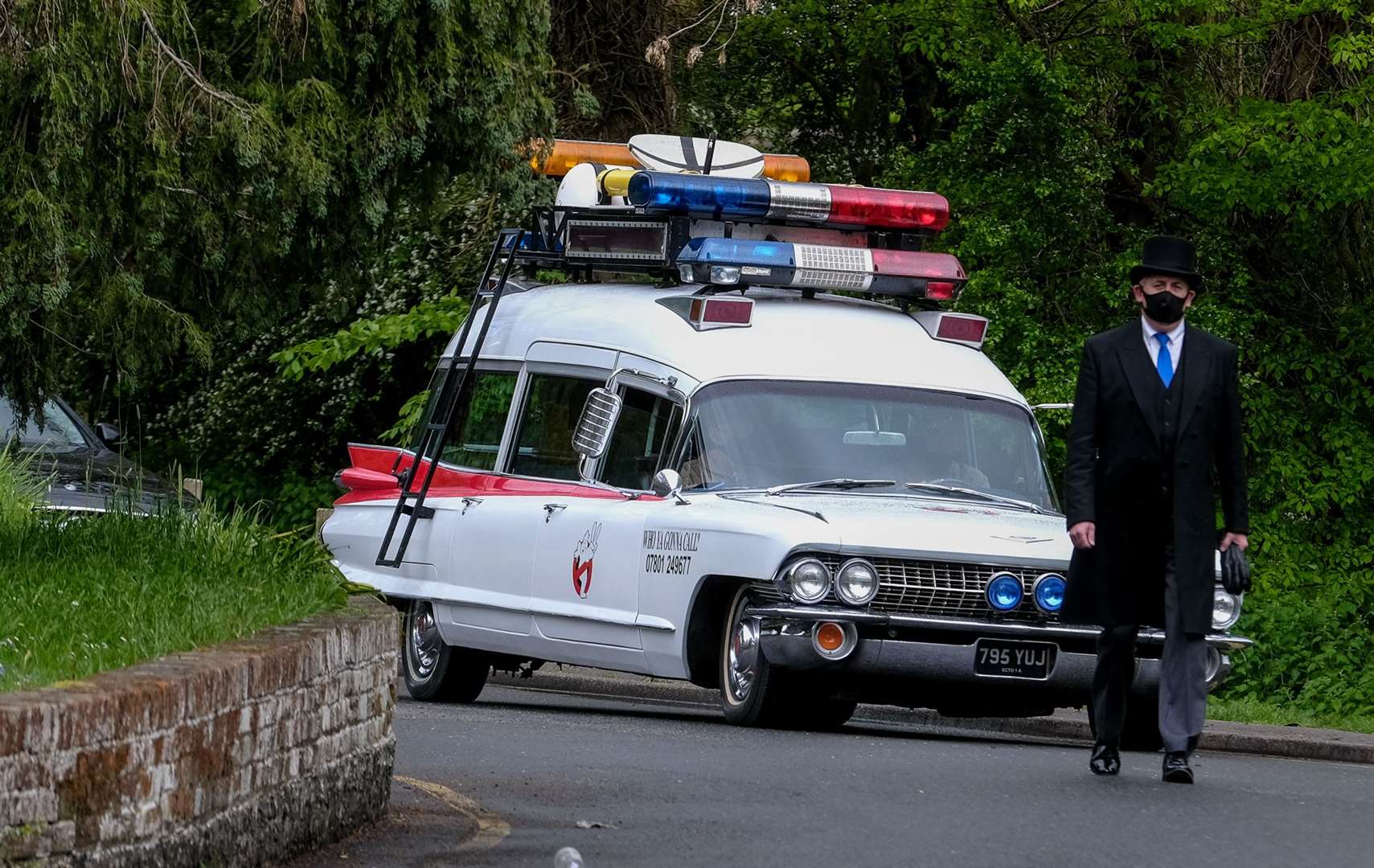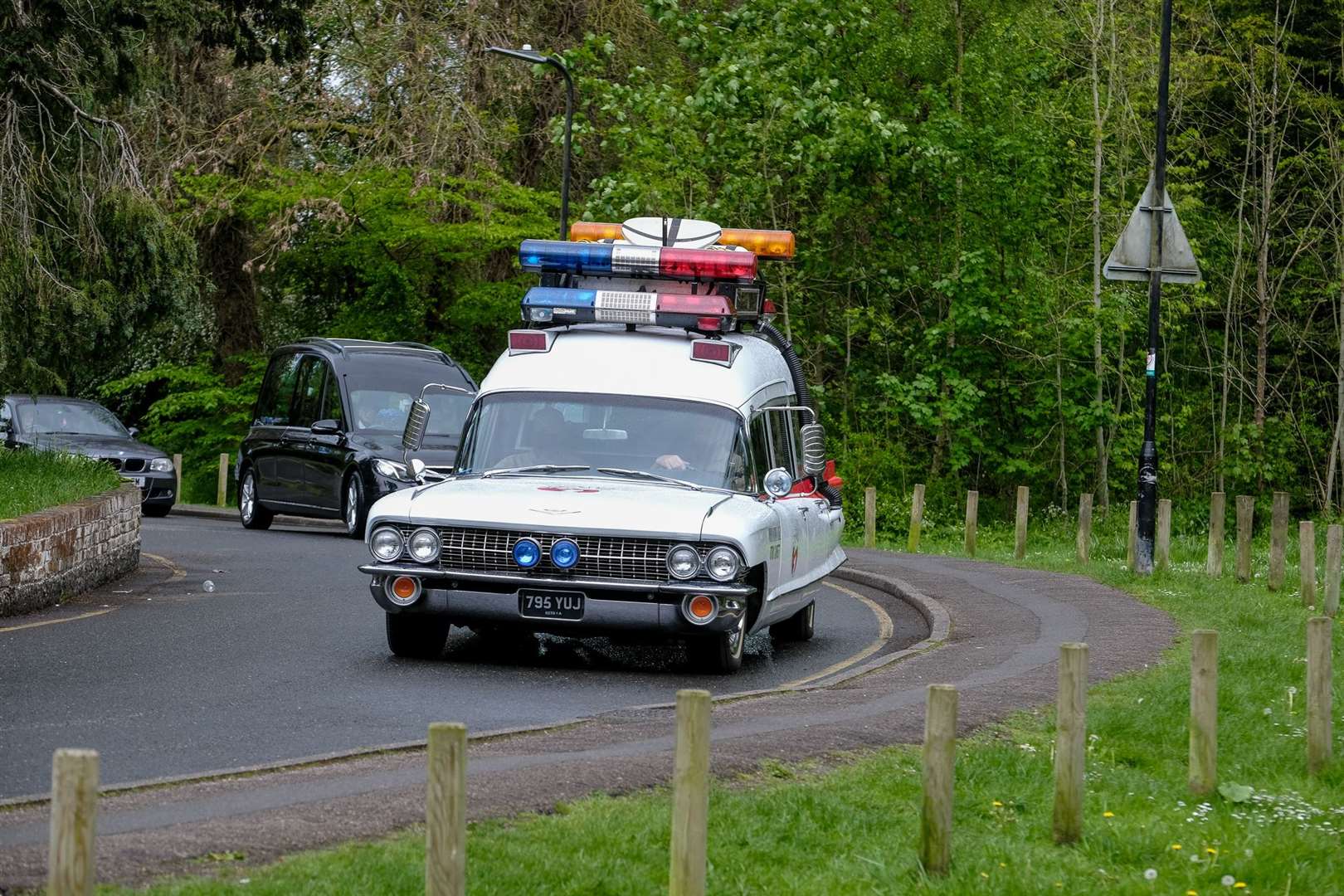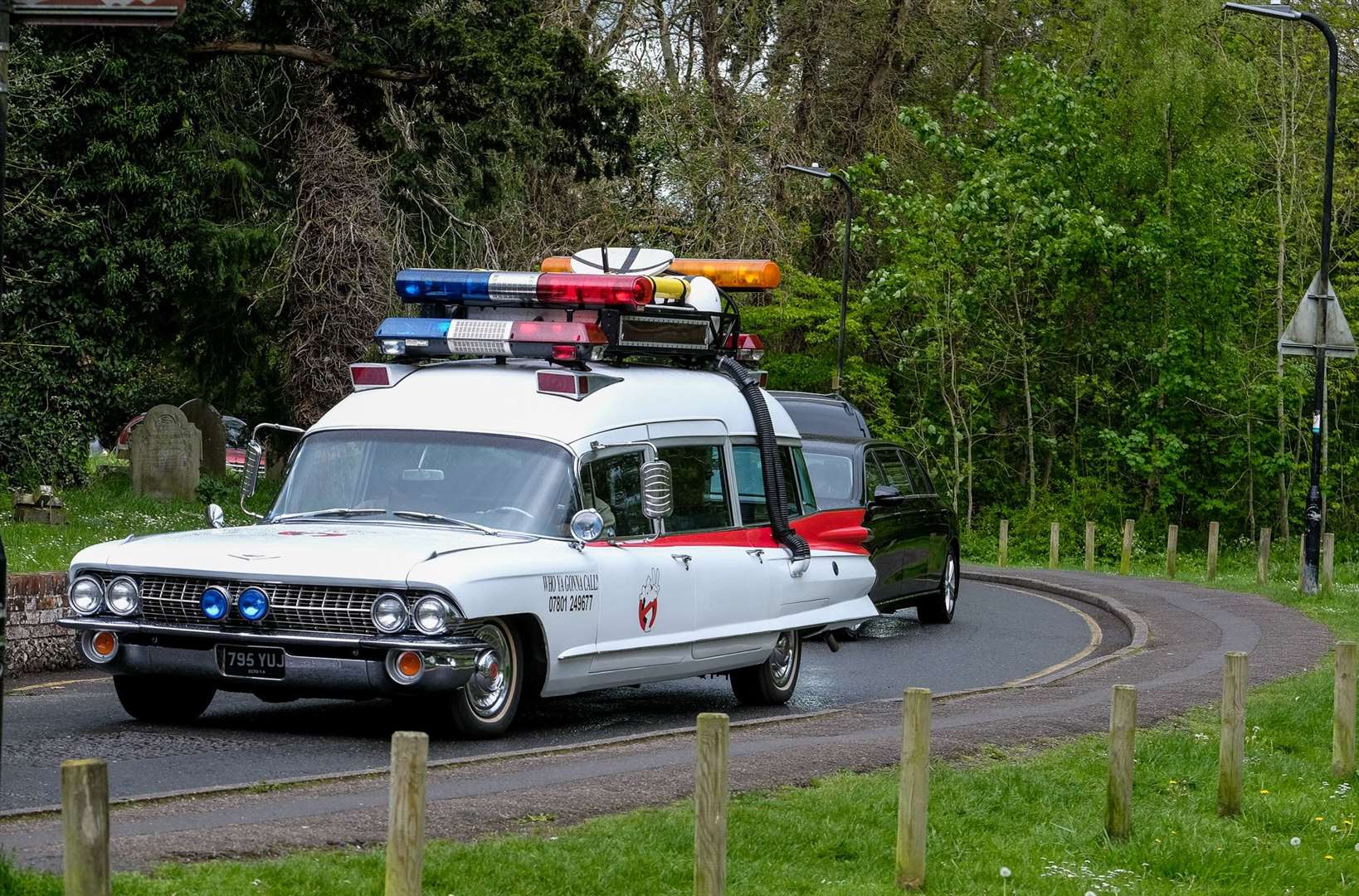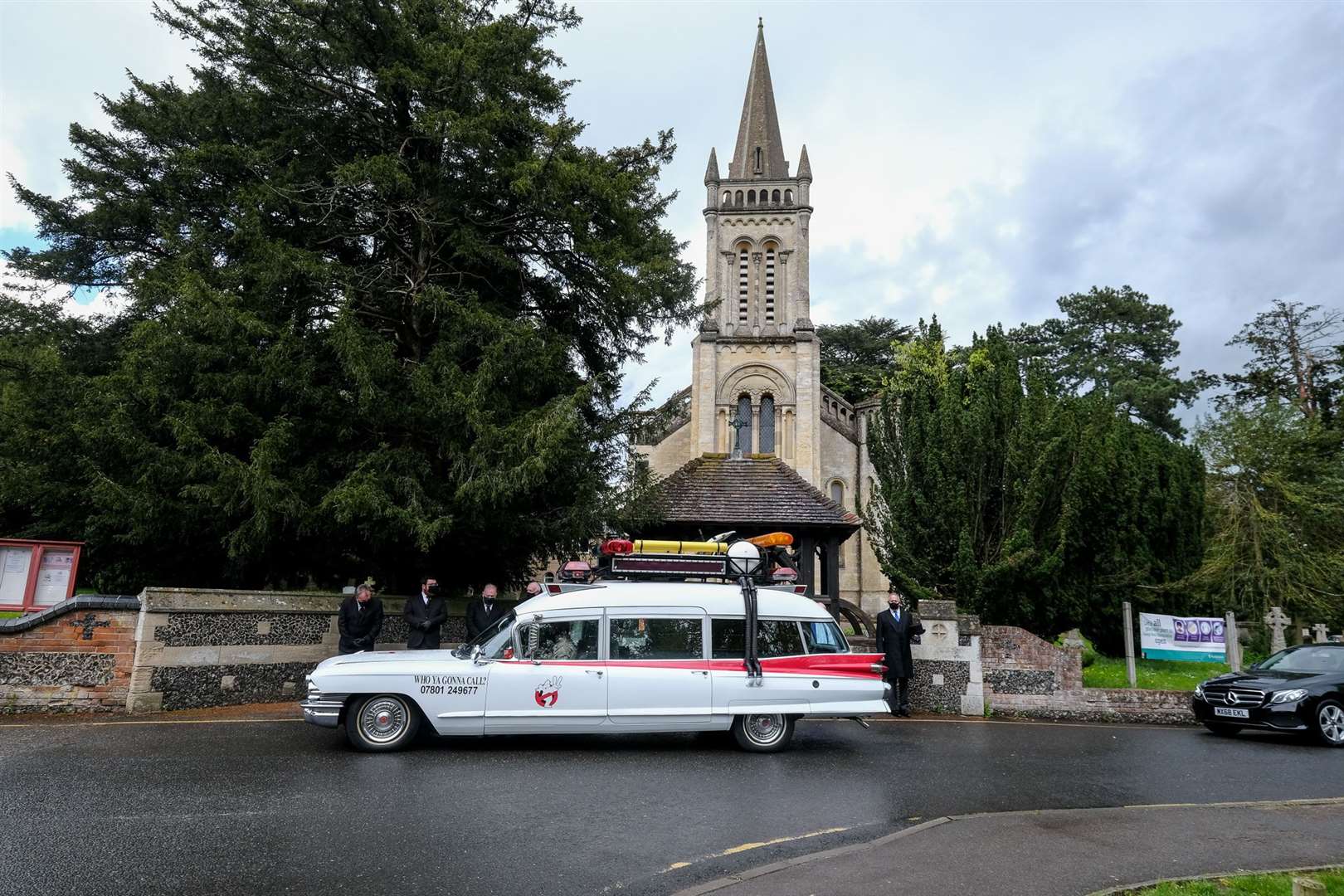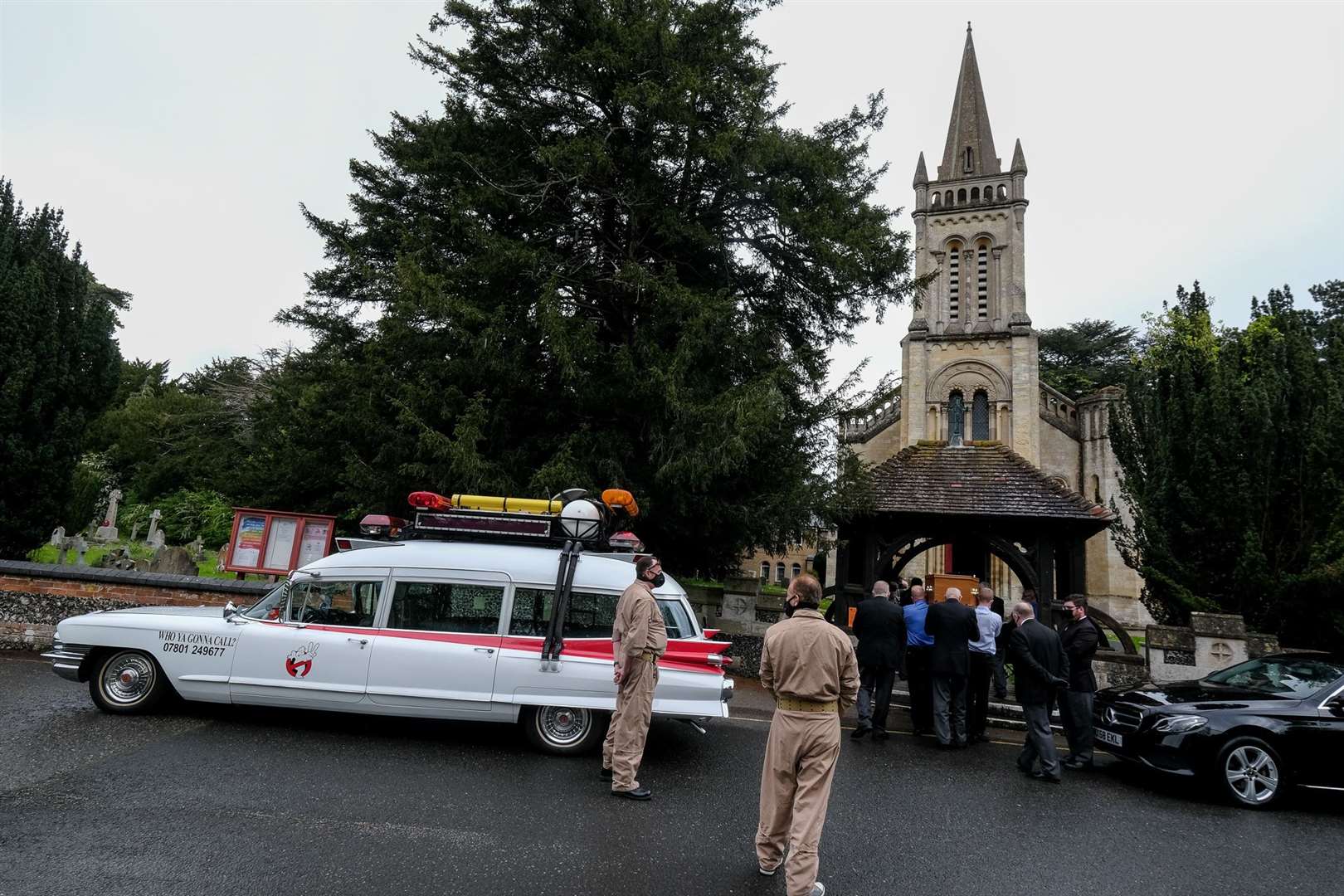 "He didn't worry about what other people thought, he simply laughed, lived life to the fullest and enjoyed every minute.
"We know Pete would have loved to see the car used for him. We couldn't go with the drivers wearing black suits, it had to be the full bells and whistles and the siren blasting out. We know he would have loved it, especially seeing passers by taking pictures of it.
"Pete will be missed so much but he lives on - not only in our hearts, but in these three individuals that he gave life back to."
Mr Farley worked as an engineer for Winkworth in Basingstoke and also ran his own sideline business company called PDF Models, where he 3D printed and laser cut self-taught CAD drawings of garden railway trains and sold them as kits or finished products.
He made them cheap for everyone to be able to afford them and the community of garden railway enthusiasts loved him for it, with some even saying that without him, they wouldn't be able to afford to have a miniature railway in their garden.
Mr Farley was a dedicated father to his 10-year-old daughter Ruby and husband to childhood sweetheart Leanne, who he married in October 2019 after 13 years together.
---
---