West Berkshire businesses welcome back customers as coronavirus restrictions ease
---
Published: 07:04, 15 April 2021
|

Updated:
11:10, 15 April 2021
---
---
THERE was a real buzz around the district on Monday as the country took further steps out of lockdown.
Hairdressers, pubs, cafés, gyms and non-essential shops were all able to reopen for the first time this year following the easing of coronavirus restrictions.
Residents had been urged to help support businesses, large and small, and it certainly seemed that people in Newbury had listened.
The town centre was bustling with shoppers and there were queues outside many shops and hair salons before they had even opened on Monday morning.
"It's really exciting," said Marcea Willoughby as she stood cutting Caroline Thomas' hair in The TiDy Salon, on Bartholomew Street. "I was a little bit nervous about the queue we would have but I was glad to be back with my work mates. It's nice to get some normality again."
Salon owner Tai Dieu agreed. "It is going all right and it is nice to see the girls again," he said. "Because we have done this before it is just like the last time but I knew it wasn't going to be quite as busy because the last time we reopened it was a Saturday."
Emma Bees, who owns B The Lifestyle Shop, also on Bartholomew Street, said: "It feels very weird, but in a good way."
Mrs Bees is now eagerly looking forward to establishing herself on the high street, after moving to the new premises during the first national lockdown last year.
"It was Saturday, December 19, when we got the announcement from Boris and I think that was the last time we were in the shop – and now it's April 12.
"It means so much to all independent businesses up and down the country that we can reopen. Let's hope there's now a bit of normality back."
Mrs Bees had an extra reason to celebrate recently too, after her store was featured in Grazia magazine, after being voted one of its readers' favourite top 50 independent stores in the UK.
"It's been an emotional rollercoaster, but isn't it lovely now," she said. "You can see all the tables and chairs out in the street. There's a real buzz back again."
We caught up with mother and daughter Susana and Mia Carvalho, who had returned to enjoy a drink and slice of cake outside a favourite shop of theirs, the Ugly Duckling Pottery Painting on Bartholomew Street.
"I have been a regular since it opened," said Mrs Carvalho. "I usually spent my Monday morning here so I am really please to be back and I don't feel nervous about coming out at all."
Camp Hopson, on Northbrook Street, also saw queues of shoppers waiting outside first thing on Monday morning.
General manager Madeleine Thompson said staff had been thrilled to welcome everyone back and enjoy a chat to regular customers.
Gallery1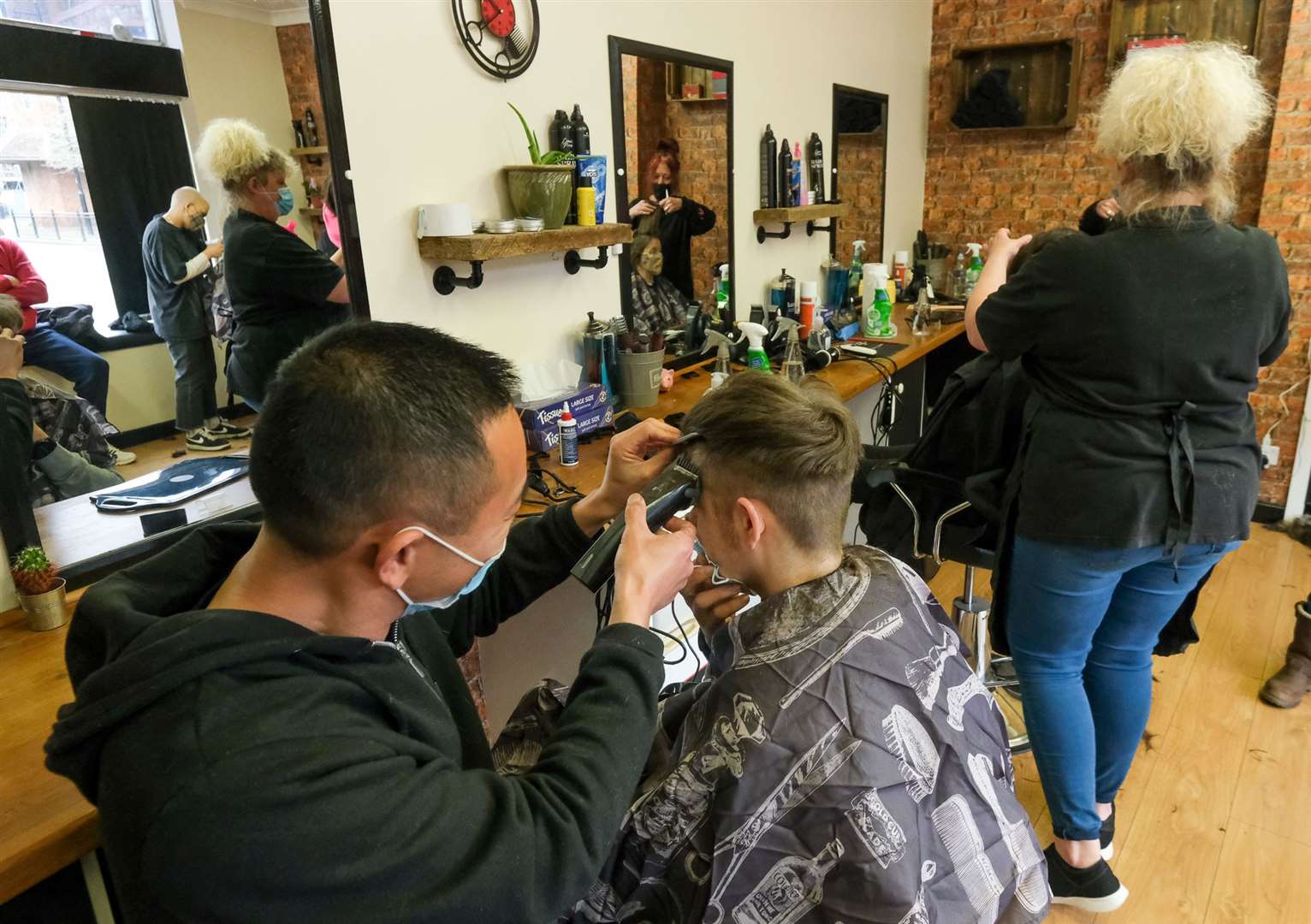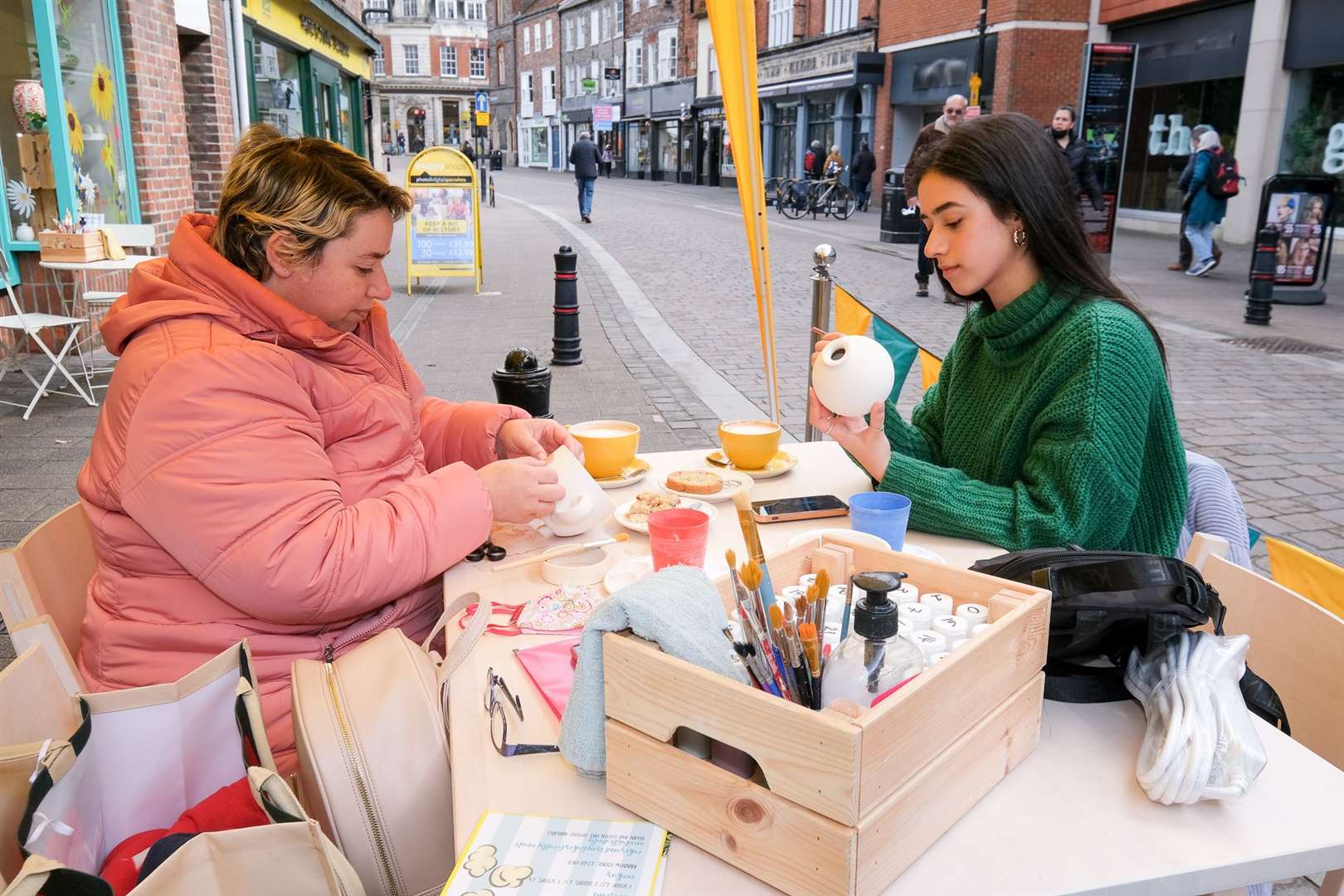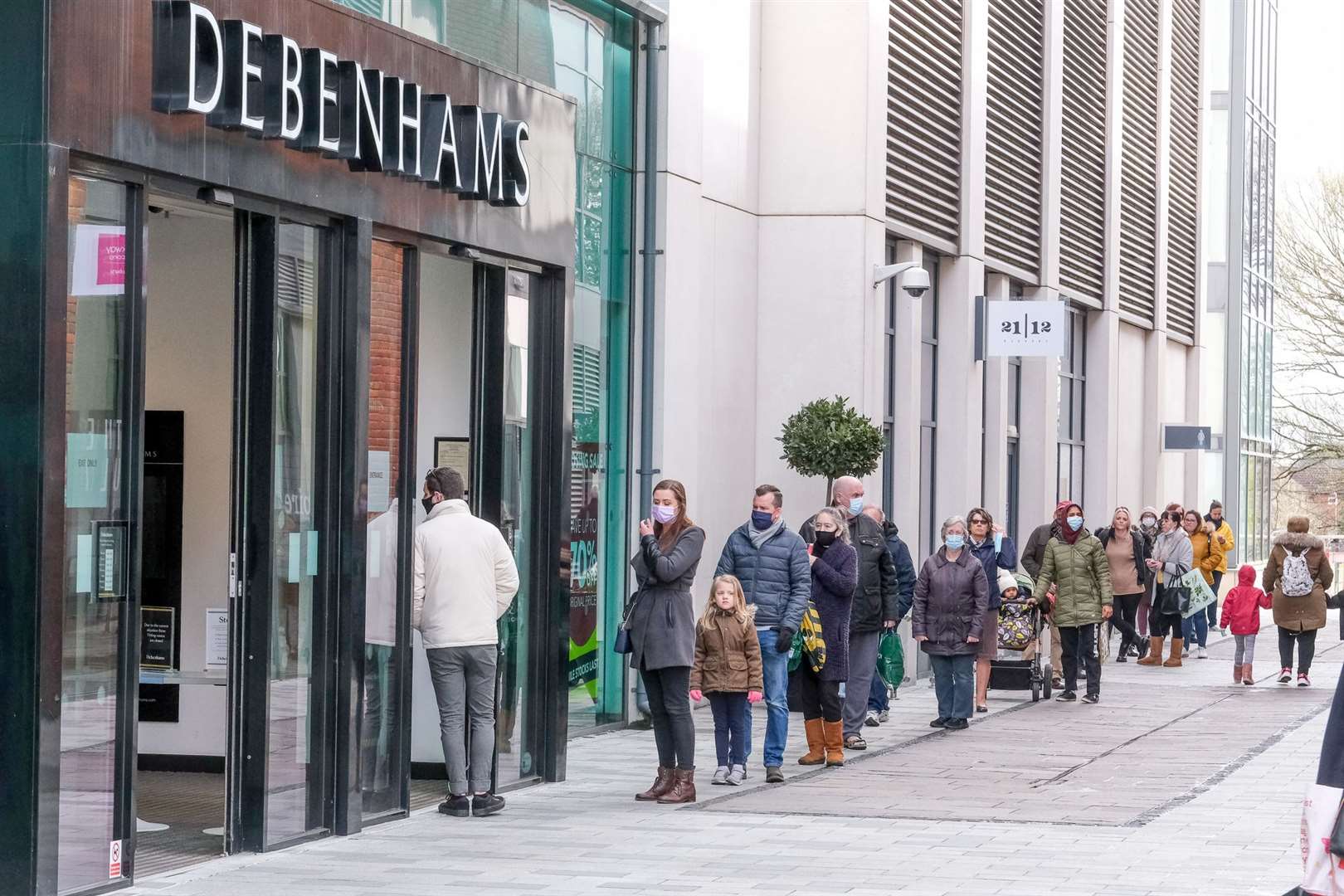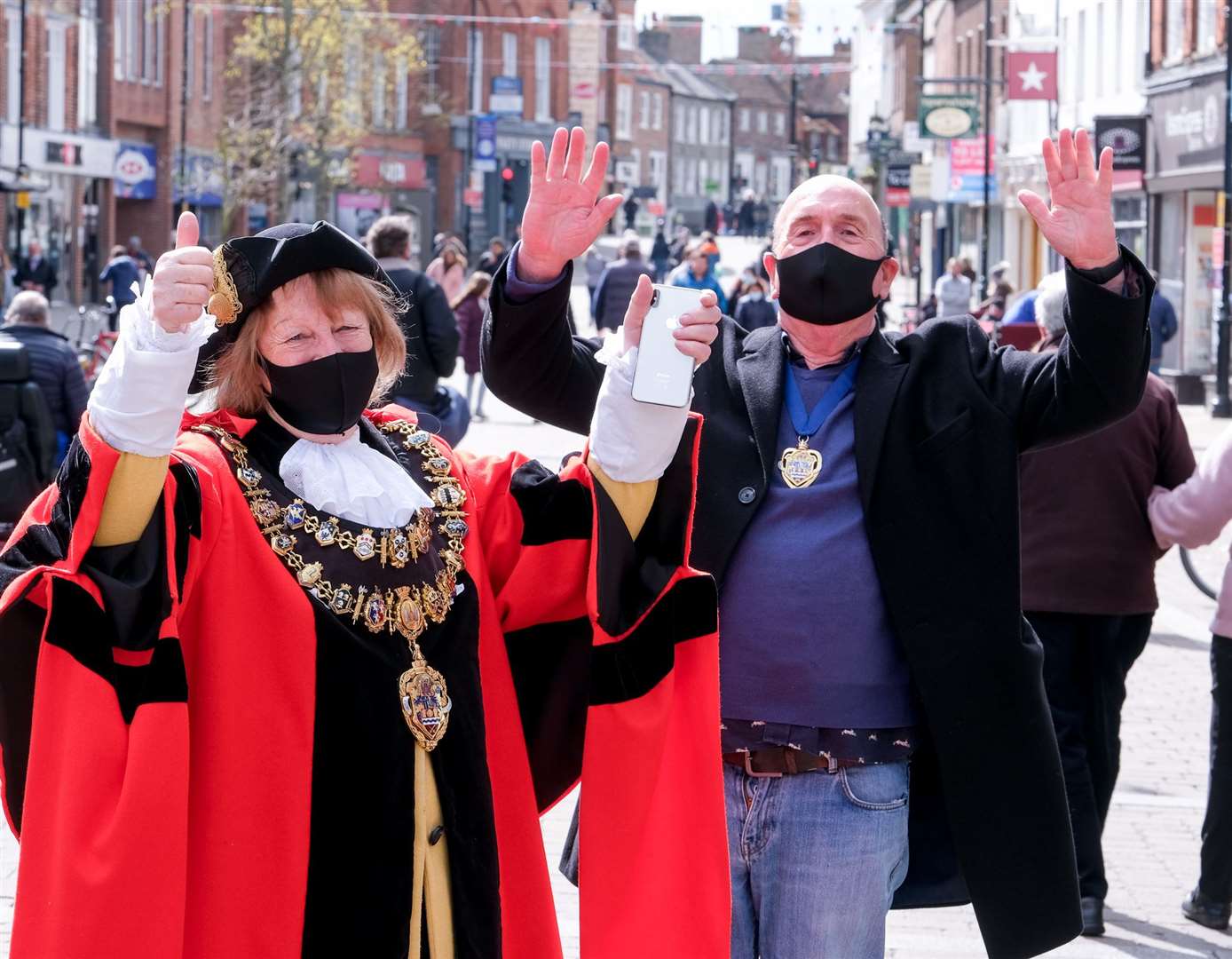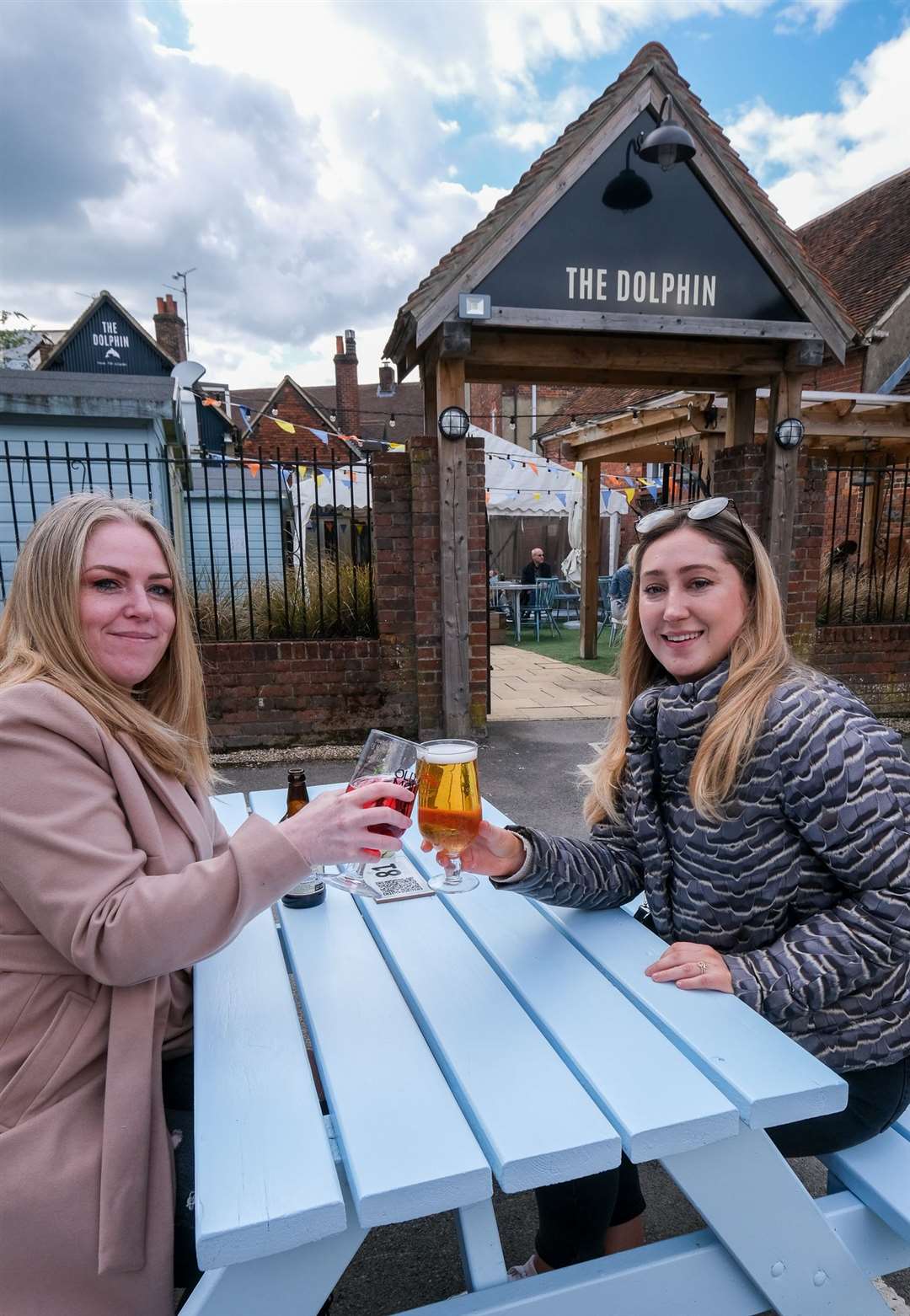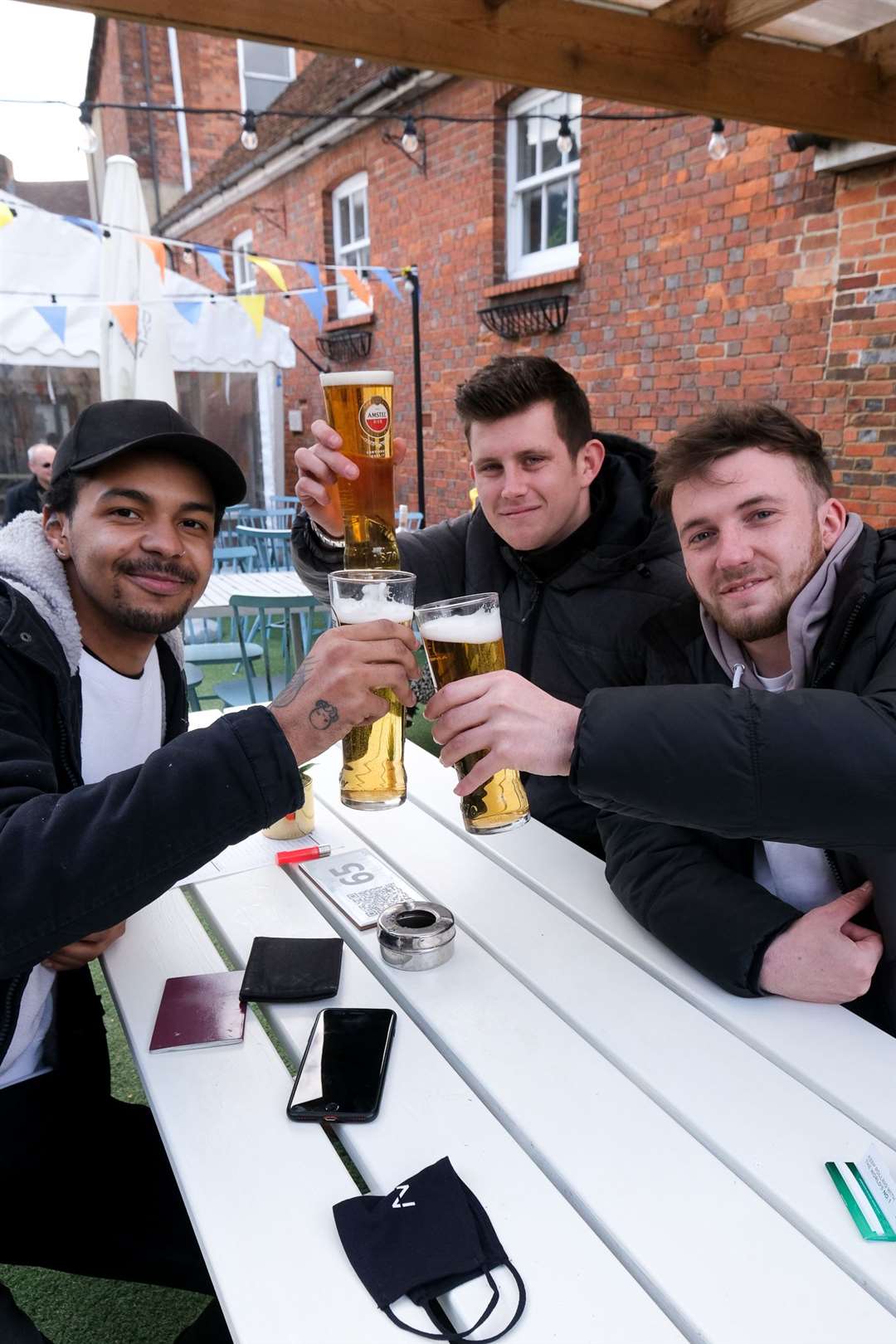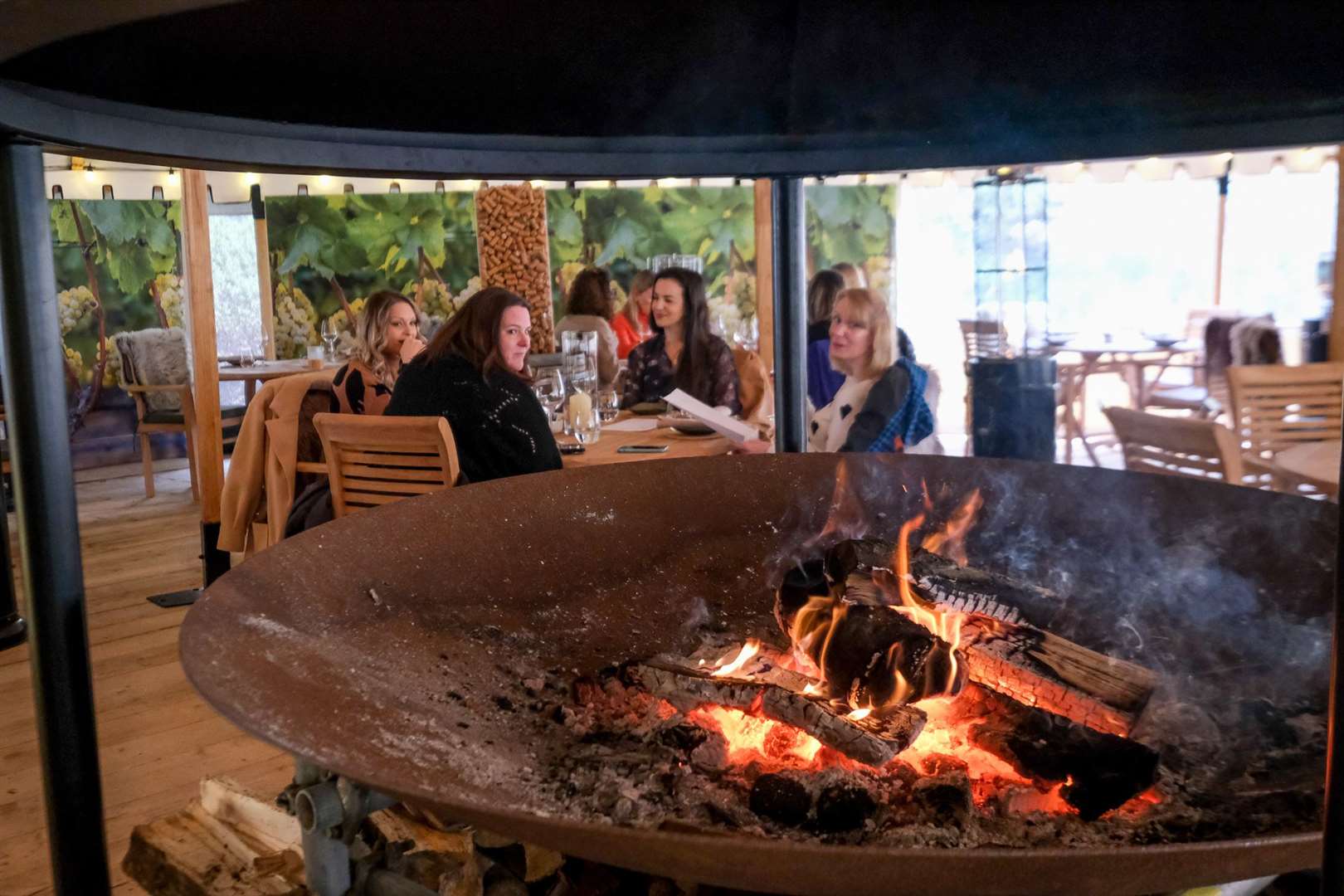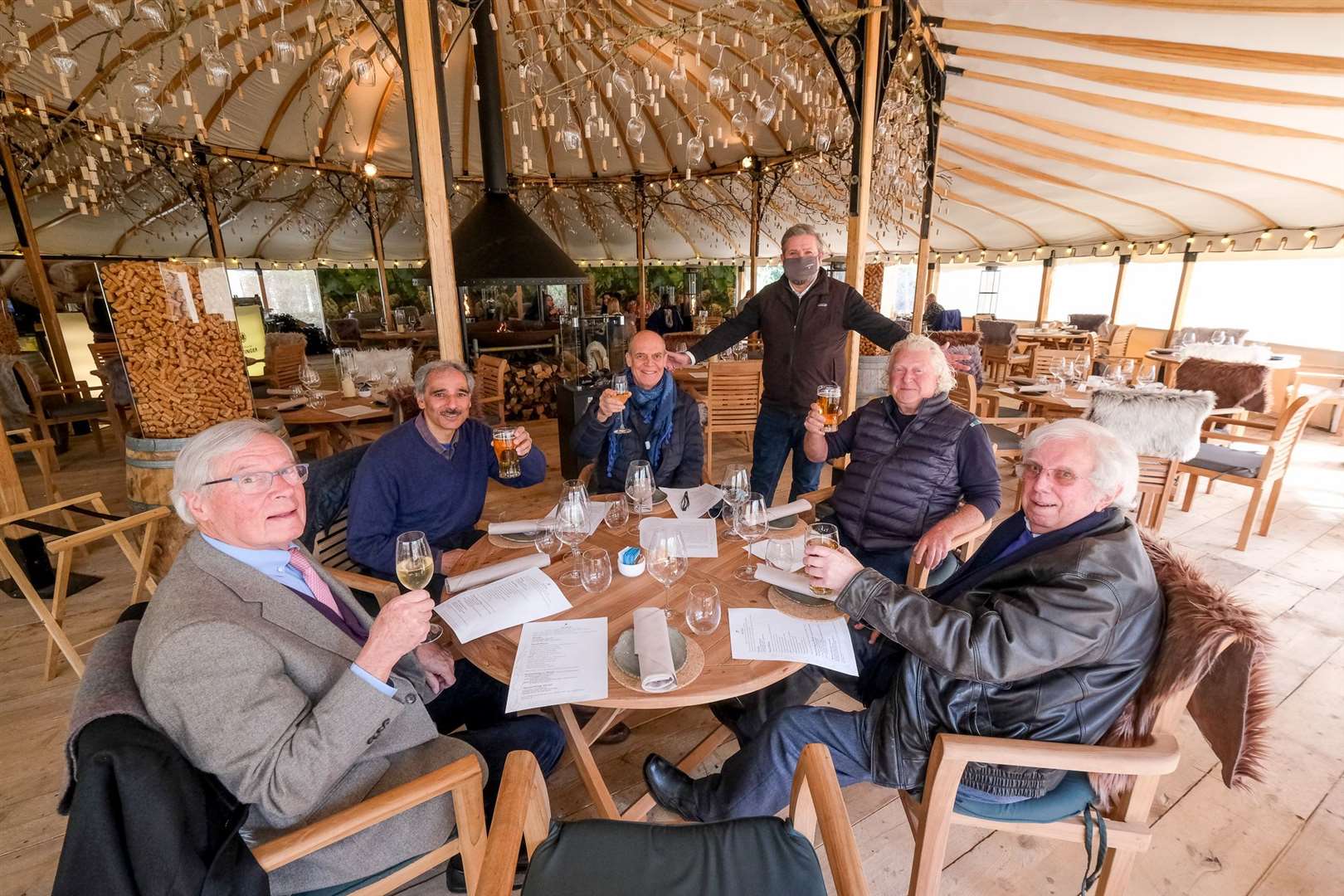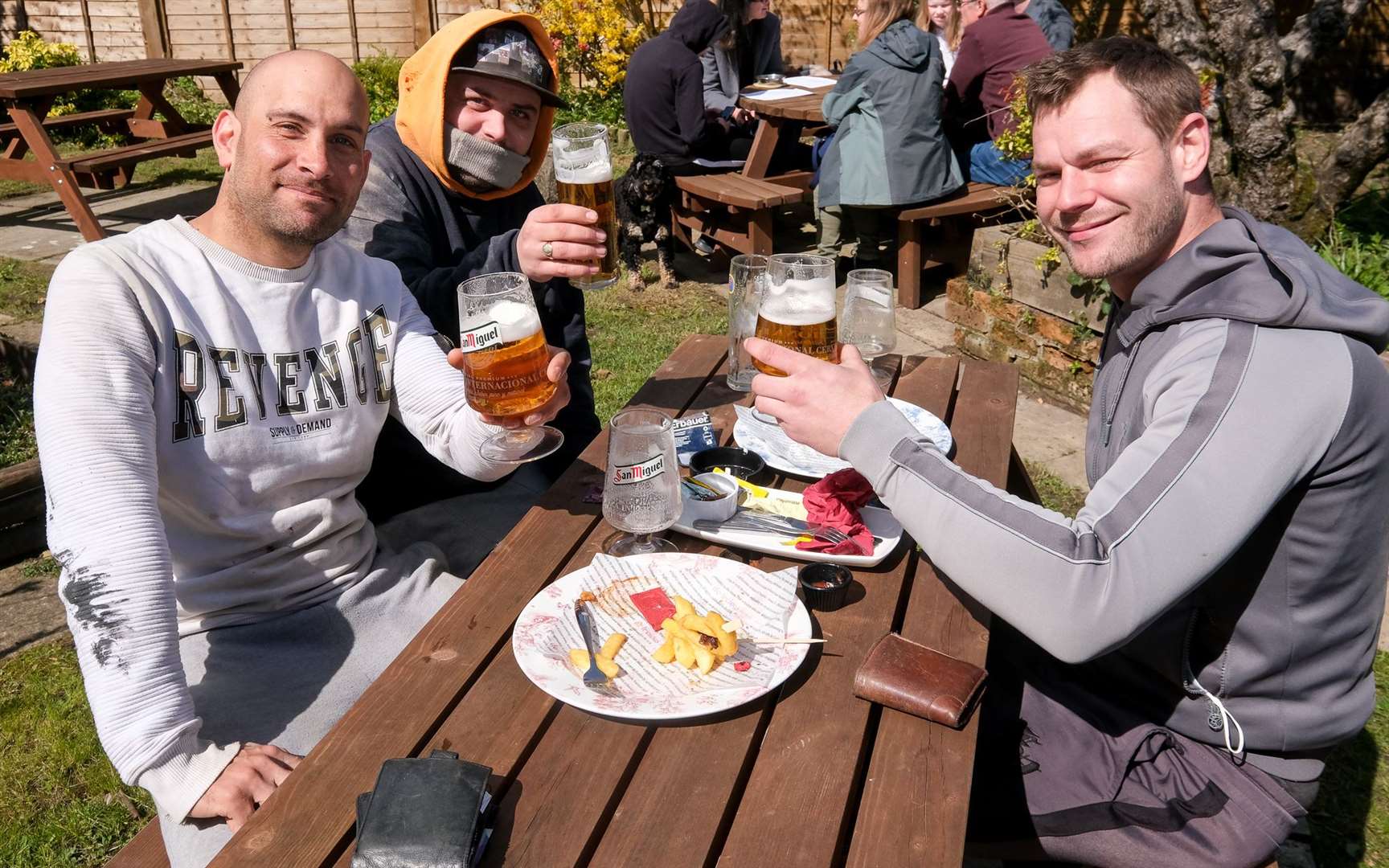 "We are delighted to have reopened our doors to the community and seeing familiar customer faces on reopening day was particularly heart-warming," she said.
"A celebratory mood was certainly felt in-store and we look forward to resuming the experience local shoppers know Camp Hopson for, as well as reveal exciting changes which we have been working on whilst closed, such our new-look Home store."
Margaret Robinson, from Newbury, was out in Parkway Shopping, making the most of the restrictions easing.
"I am worn out from queuing now though," she said. "I have been looking forward to today. I just wanted to get back out. I have wanted some things since before Christmas and I thought I would treat myself now. I might go and have a coffee now too."
Mayor of Newbury Elizabeth O'Keeffe, who was out welcoming people back in to the town, said she was "absolutely delighted" to see things reopening. "It's just wonderful to see everyone out and about in the sunshine and see our businesses bouncing back," she added. "We are lucky in Newbury to have so many little independents opening up too."
Elsewhere across the district pubs, restaurants, hotels and shops have been welcoming back guests.
The Vineyard, at Stockcross, has reopened its alfresco dining area in the Pavilion on the front lawn of the hotel, where executive chef Tom Scade has created a fire pit menu for diners. The restaurant is currently open from noon until 8pm.
See our picture special in this week's Newbury Weekly News.
---
---